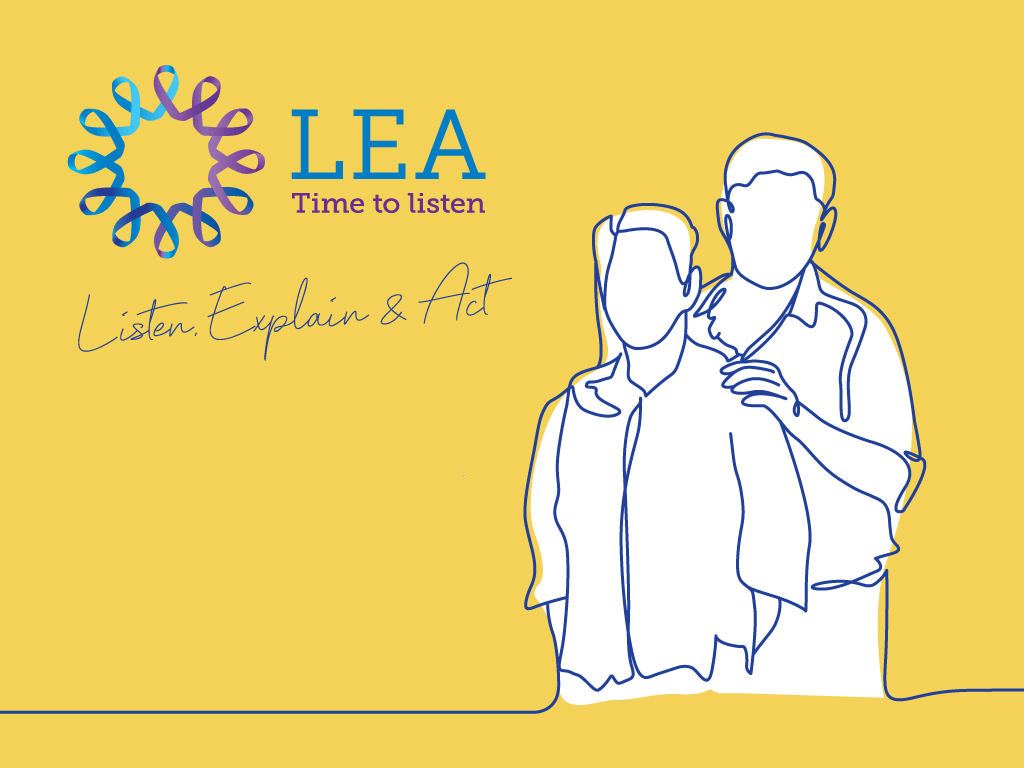 This is the objective of the LEA program, which is aimed at health care professionals, cancer patients and their families.
This new and ambitious program is divided intro three projects and is developed to support healthcare professionals,
patients, and their close caregivers.
Coach-Me is a training course on announcing bad news for healthcare professionals and organized in collaboration with the
Center for Medical Simulation at the University of Liège. This training aims to enable physicians to approach these difficult moments
with more serenity and to lighten the shock of the announcement for the patients.
Connect-Me provides meeting opportunities for patients with digestive cancer, their relatives and nurses.
On the program: contributions from specialists (physicians, oncopsychologists, oncocoaches and patients)
and sessions for patients to exchange experiences.
Support-Me is LEA's podcast channel for caregivers. In each episode, a witness tells how he or she is coping with his or her disease.
An intimate and inspiring podcast that invites resilience and proposes concrete ways to live the experience of the
disease as a lever for personal evolution.
Visit our website to listen to our podcasts and watch expert videos
LEA Time to Listen : améliorer la vie autour du cancer (lea-timetolisten.be)
To wrap up our Blue March activities 2022, Servier BeLux organized the BlueMarch LEA event for the Servier collaborators. The oncology department proudly presented the patient-dedicated
psychological support program for digestive cancer patients: LEA.
The presentation of the LEA patient program was followed by a demonstration of the simulation tool
used during the Coach-me training, developed by the centre de simulation médicale de Liège,
Jonathan Goffoy and Lea Reeb.

The BlueMarchxLEA event was a great success, thanks to the strong collaboration of all involved, and it was at the same time eye-opening and slightly emotional too, as cancer touches all of us.