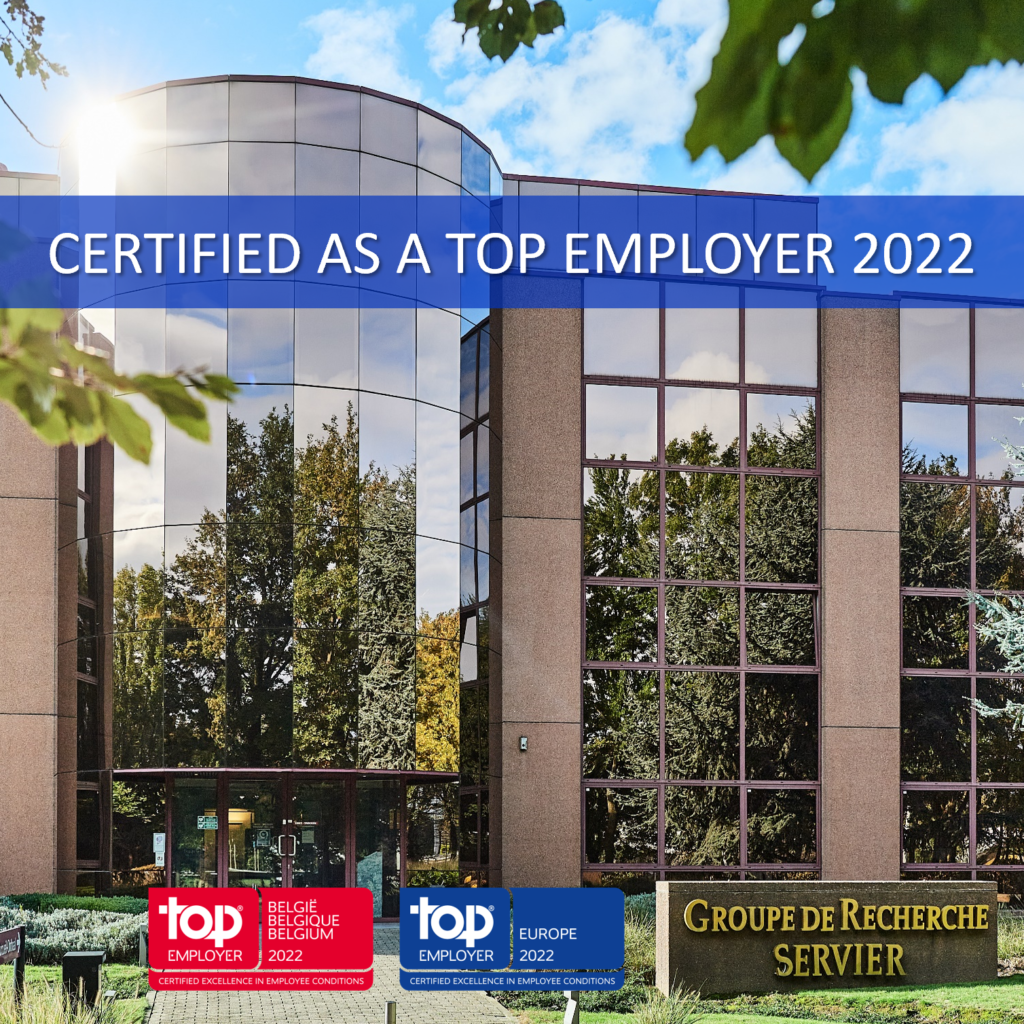 On January 20, 2022, the Servier Group has obtained for the second year in a row the Top Employer certification in six countries where it operates: Belgium, Spain, France, PortugalGreece (for the 3rd time) and Italy (for the 5th time). Thanks to these certifications, Servier has obtained the Top Employer Europe 2022 certification!
"Our HR practices focus on the wellbeing of our employees during the entire employee lifecycle. Our team player approach is crucial to create a working environment focused on care for the individual and pleasure of working together in an agile, efficient and trusting environment"

says Ernst Natens, HR Director Servier Benelux.
Each year, the Top Employers Institute, an international certification body, certifies companies that are committed to providing the best possible working environment for their employees through innovative and people-centric HR practices.
The label is awarded following a process of evaluation of HR practices with the "HR Best Practices Survey". It covers a wide range of topics, such as talent management strategy, work environment, recruitment, training and skills development, workplace well-being, and diversity and inclusion.
At Servier, excellence in HR practices and talent attraction has always been a priority, anchored in the Group's values.
"Being certified Top Employer Europe 2022 for the second consecutive year is a tangible acknowledgement of the high standard of our HR practices, which support our talent attraction and retention policies", says Nicolas Bouts, Executive Vice President of Human Resources for Servier. "It is a distinction that we are proud of, especially given the sanitary context where the working conditions remain challenging. We are thus encouraged to maintain this dynamic of continuous improvement and a close relationship with employees".
Over the past year, Servier has been committed to the well-being of its employees: medical prevention programs were organized, measures to facilitate the work/life balance were rolled out, and the home office policy was reinforced. Servier also deployed digital solutions to further improve the work environment and respond to the new hybrid working methods.
The Servier Leadership Model, based on the company's values, was also deployed giving each employee the means to commit to building the future of the company together.